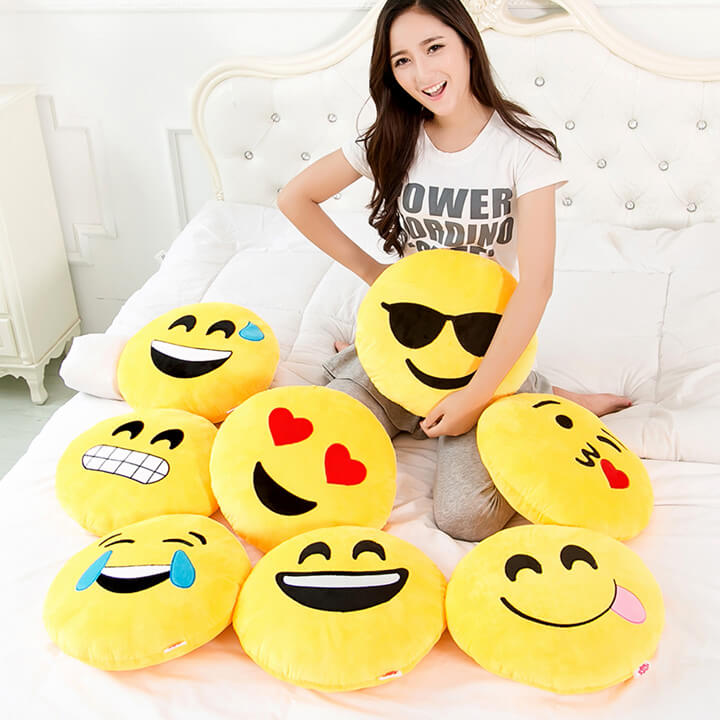 Unique Decorative Pillows, Part 3
Back again we meet in the discussion of unique pillows. Connecting from the previous section, we will show you some information that we think is appropriate to deliver here because of the uniqueness of the pillow shapes we found. Let's talks one by one.
1. Puzzle Cushion
the pillows are very unique, the shape is exactly like the usual puzzle we play. Even this pillow can be used to play the puzzle, however because of the small amount, the game would be boring. This pillow can be used for children's toys and can also be used as a bedding. Because of the number of more than one, has a set of these pillows can be used to share with others.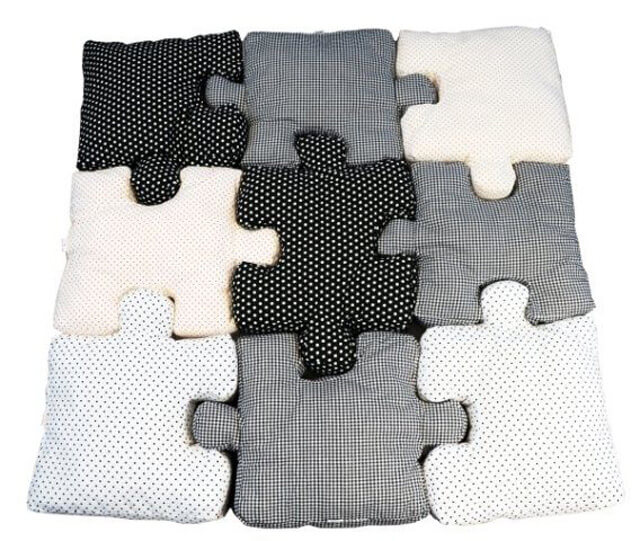 Puzzle Cushions
2. Fruit Pillow
a set of these fruity pillows seems to be good to eat, but it certainly can not happen. These pillows are only to be placed as a room decorator or as a tool to beautify the atmosphere of the living room or family room. This pillow can also be used as a bedding or just for toys of small children.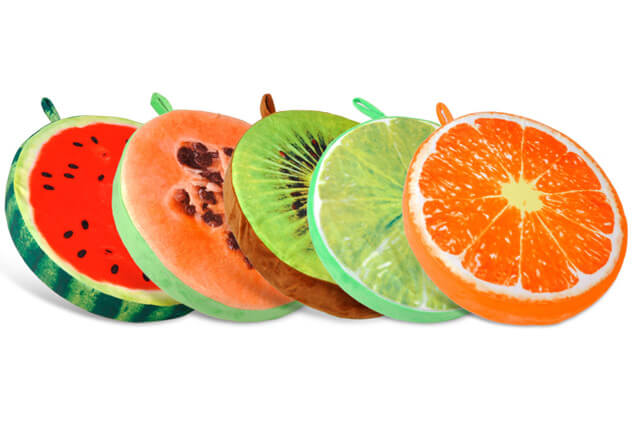 Fruit Pillows
3. Shrimp Pillow
This shrimp-shaped pillow is a creative form of a neck pillow. But some people do not like the form of shrimp, because the shrimp was fishy impression. Some children may be afraid of the shrimp shape, but after all, this shrimp-shaped neck pillow is very cool and creative. But look out, when you use this pillow, there may be fishing nets will catch you.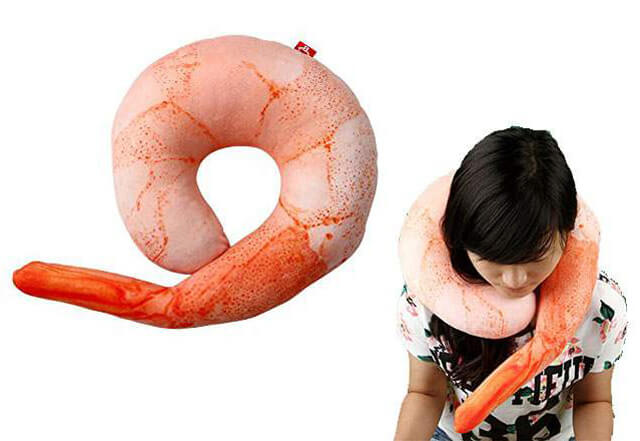 Shrimp Neck Pillow

4. Shark Pillows
A pillow shape that is very creative and interesting. Shark pillow shapes can be used for bedding, playing games and as a tool for prank. This pillow can swallow you like a real shark. Maybe you can get into the shark's stomach in a very cold weather.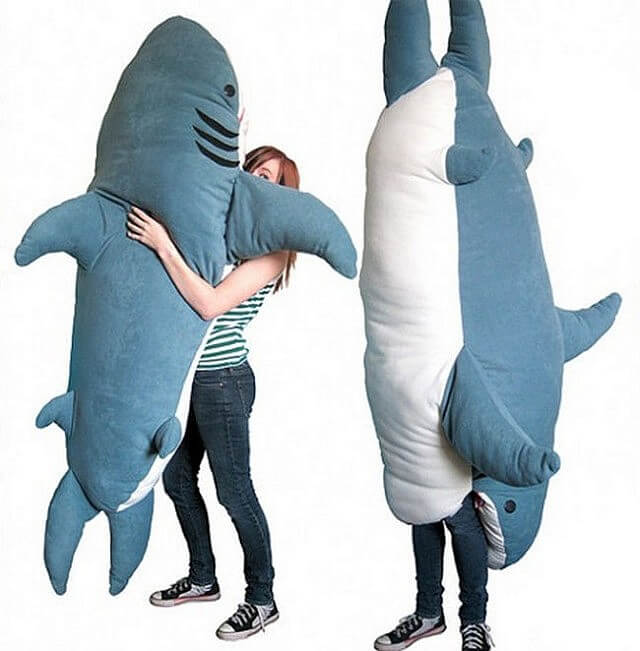 Shark Pillow
5. Emoji Pillow
For those of you who like to have an online conversation, you must understand about emoji. Emoji is a shortcut to represent a person's reaction in response to something. Emoji form can vary, there are sad, happy, laugh, think, and others. This pillow can symbolize your mood.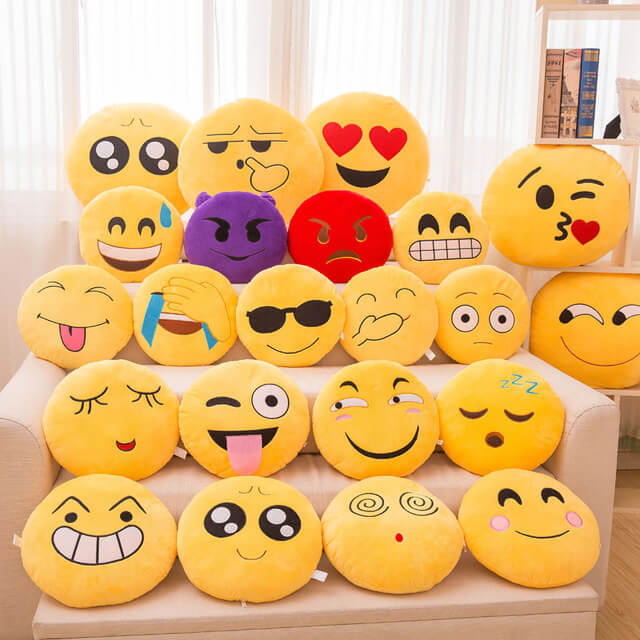 Emoji Pillow
6. Sushi Pillow
This pillow shaped japanese typical food, namely Sushi. The shape varies according to your favorite Sushi. But remember, this is just a pillow, do not eat it or combined with sake.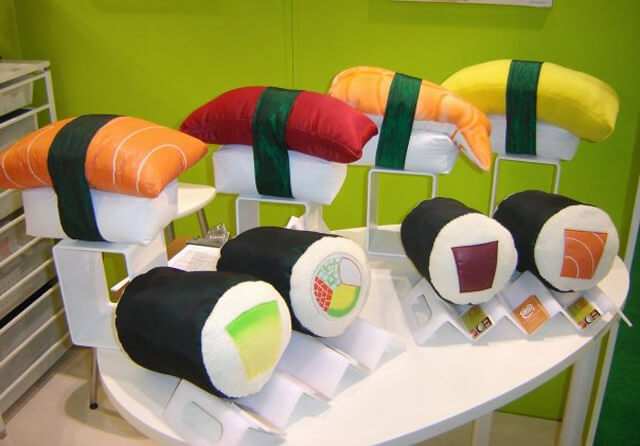 Sushi Pillow
7. Tetris Pillow
This form of tetris pillow like the existing blocks in the tetris game. You can use it to play tetris but limited, no level of game you have to conquer. Almost similar to the puzzle pillow in terms of numbers and can be played with family or friends.
Tetris Pillow
8. Chips Container Pillow
This pillow is actually an ordinary pillow, just a pillowcase that is made to resemble a container of chips. Even though the shape is close to the original, you can not open it and take the chips to eat.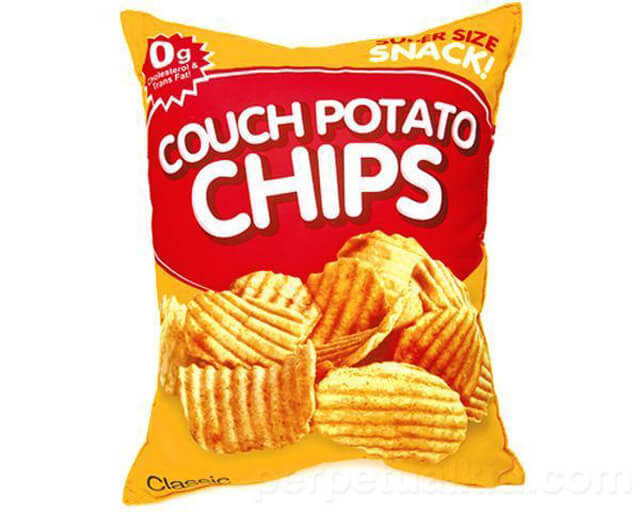 Chips Container Pillow
Continued