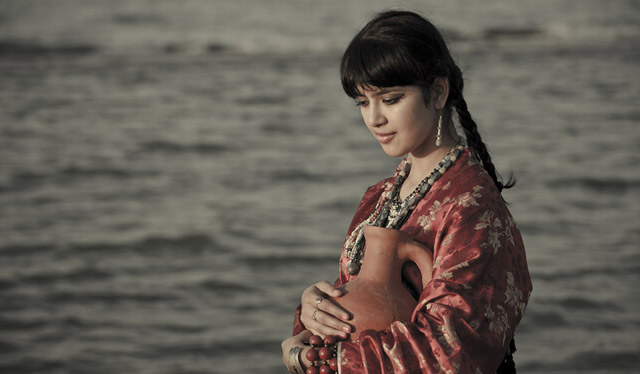 Uzbekistan Natives
Uzbekistan's Ikat Pillowcase
Uzbekistan is not only famous for its beauty but also famous for its ikat tradition like in India, Indonesia and other parts of the world. Fabrics woven from strands of weft yarns or warp threads previously tied and immersed in natural dyes. The looms used are non-machine looms. Tied fabrics can be sewn to be used as clothing and fashion equipment, pillowcases, or as home interior decorator.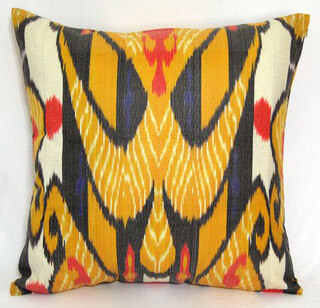 Uzbekistan's Ikat Pillowcase
Manually and Natural Pillow Cushion Making
Ikat Pillowcase from Uzbekistan made of ikat cloth. Manually hand-stitched by craftsmen in Uzbekistan. Reflecting centuries of Uzbekist tradition, vintage handmade ikat woven fabrics of silk and cotton strands dyed bright colors and then woven into a homely and delicate design.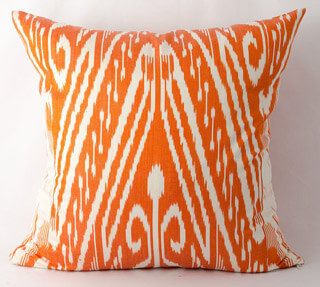 Orange Uzbekistan's Ikat Pillowcase
Uzbekistan's Ikat Pillowcase using traditional methods for the use of natural dyes made from various native plants. Since ancient times, plants like Indigofera sp., Morinda citrifolia, Erytrina sp., Swietenia mahagoni, and Caesalpinia sappan have provided various colors of color and intensity in highly resistant dyes long.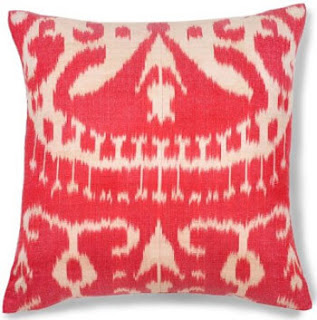 Red Color Uzbekistan's Ikat Pillowcase
The Blurry Motifs Of Ikat Pillowcases.
The distinctive feature of Uzbekistan's Ikat Pillow Case is the blurry of The motifs. Opacity is the result of a technique that weavers weave on the colored threads so that the pattern comes out perfectly in the finished fabric. Opacity can be reduced by using finer threads or with craftsmanship. Ties with a slight degree of blur of colors and patterns, are harder to make. Therefore often the price is more expensive. However, this opacity is the characteristic of ikat weaving so often appreciated high by fans and fabric collectors.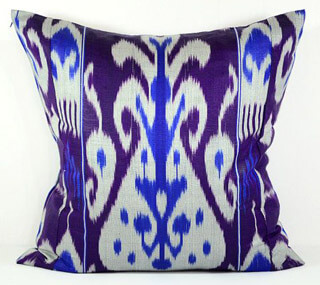 Some Cobalt Blue Uzbekistan's Ikat Pillowcase